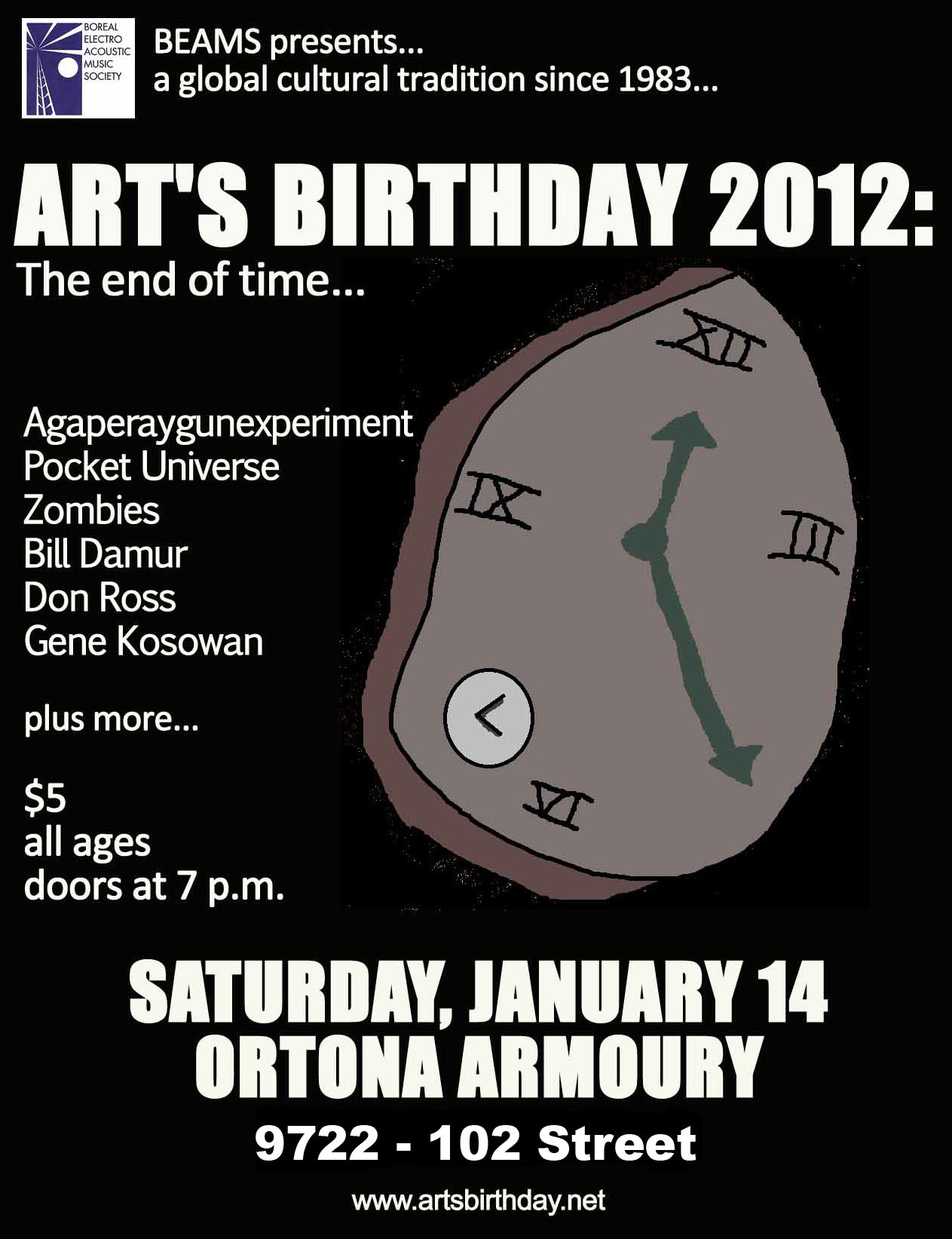 The Boreal Electroacoustic Music Society has announced it will be hosting Edmonton festivities as part of Art's Birthday, a global cultural celebration that's been going on for nearly 40 years. The local contribution to the event, Art's Birthday 2012: The End of Time takes place Saturday, Jan. 14 at 8 p.m. at the Ortona Armoury (9722-102 Street). Admission to the all-ages show is $5.
Acts confirmed to play Art's Birthday include improv act Agaperaygunexperiment (led by event organizer Phil Jagger), sensual performance art and music duo Pocket Universe, clarinetist Don Ross, flautist-guitarist Bill Damur, burlesque troupe Zombies and laptop composer Gene Kosowan. Art's Birthday was the brainchild of French artist Robert Filliou, who in 1963, suggested that art didn't originate until a million years ago and used his own birth date of Jan. 17 to create a public celebration commemorating the discipline. Twenty years later, the first wave of festivities began in Europe and slowly became a worldwide movement.
Organizations in Canada formalizing their tribute to Art's Birthday include those in Vancouver, Winnipeg and Toronto. Worldwide, several groups in the U.S. and Europe have announced similar plans, including a live radio broadcast of audio art to be aired continentally via the European Broadcasting Union. Additional events have been posted online at www.artsbirthday.net.